The Carpet Direct Story
Founded on the principle of finding great products with better pricing!
The Carpet Direct Mission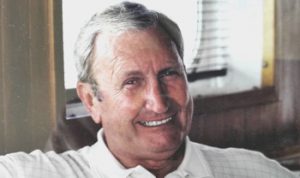 Since 1979 Earl Crouch had been providing customers in-home services and products with the simple idea of doing business with honesty and integrity.
Based on those guiding principles Earl laid the foundation for Carpet Direct. with the mission to bring the highest quality products to his customers at the lowest possible price. He firmly believed he could provide greater convenience to customers while saving them money. It turned out he was right, and in the process, he changed the way everyday homeowners thought about and purchased floor coverings.
Start With Your People
Carpet Direct flooring specialists are some of the most highly-trained and knowledgeable salespeople in the entire flooring industry. At the consultation at your home or office, they will use their knowledge to insure that you are able to make an informed purchase. They will show you the latest styles and newest products available on the market today. 
People often wonder how we are able to sell top-of-the-line, name-brand, flooring products at savings of 30-60%. The answer is simple. We eliminate overhead in 3 keys ways:
1. On-Site Estimates
As a national mobile service, Carpet Direct provides free sales consultations, bringing our samples to you! Not only is this very convenient for our customers, but it saves us the expense of a showroom–a savings we are happy to be able to pass on to you! 
2. Use Referrals
Carpet Direct does not advertise. The best form of advertising comes when we are referred to our customer's family and friends. Being a 100% referral based company speaks volumes to the quality of service and products we provide.
3. Buy Direct
As one of the nation's largest dealers of floor covering products Carpet Direct is able to purchase our products directly from the mills. 
At Carpet Direct we believe in Making Fashion Affordable. Let us show you how we can help you to do that on your next floor covering purchase. Schedule a free flooring consultation or to contact a local salesperson directly visit our find a flooring specialist page. 
If you have any questions please visit our contact page or call us at 800-556-SAVE.
Flooring Options