Luxury Vinyl Flooring from Carpet Direct
Vinyl has come a long way in recent years. Isn't it time to take a fresh look at Luxury Vinyl Flooring?
Vinyl Flooring Offers Great Style At Great Value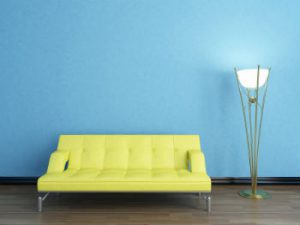 With so many different types of flooring available today, why would you want to add vinyl flooring to your home? Vinyl has an unfortunate reputation for looking as cheap as it costs. However, vinyl flooring has come a long way since it was first introduced. Today's vinyl can mimic just about any type of material in looks and quality but not in weaknesses.
Design
The design on vinyl is printed, which means it can be made to look like anything you want. Vinyl can be customized to look like hardwood floor, granite tiles or any pattern or color imaginable.  New manufacturing processes have even created vinyl that has texture to it. This makes it feel like stone or wood…not just look like it. You can even add grout between pieces of vinyl to make it more realistic.
While most people buy vinyl in sheets, it's also possible to buy it in tiles. This lets people get really creative—you can mix and match different colors or designs to create a unique flooring pattern.
Water Resistant
One reason vinyl is used in kitchens and bathrooms is because it's water resistant. Only the seam where two sheets or tiles meet is open to water, and that seam is sealed down at installation.  
Easy To Clean
There are very few special cleaning instructions for vinyl. All you really have to do is sweep up, dust or mop any spills. Because it's fairly stain-proof, you don't have to scrub very hard. There's very little that will damage your vinyl flooring. Even heavy objects falling on it won't dent it!
Flooring For A Budget
Vinyl may look like other types of flooring, but it's much cheaper.  Even the highest quality vinyl won't cost you a lot, which makes it a great flooring for those who want to replace their floors but don't have a large budget.
Flooring Options